"In the culinary world,

Spices refer to products used to flavor foods that come from the root, stem, seed, fruit or flower of a plant.
Herbs are also products used to flavor foods, but come from the leafy green part of a plant.
…"

 This is a guide on how to use different spices and herbs to elevate any dish.  
There are around 400 different types of spices and herbs that can be used in the kitchen around the world. Often this can be overwhelming, so I decided to do this guide that classifies different spices and herbs and explains how they should be used.
I believe that spices and herbs are what elevates any dish, using the right spices can create infusions which is why this guide can come in handy for any cook out there or any person that wants to make a homecooked meal that isn't tasteless and boring.
I wanted to make this guide very simple to follow so I focused on the main spices and herbs that should exist in everyones kitchen; Spices and herbs that can be found wherever you are around the world.
---
Allspice – This individual spice has flavors of cloves, nutmeg, cinnamon and a little pepper. It is best used on different cuts of meat and chicken. Use it when making stock as it gives an excellent taste to the stock.
Cardamom – Cardamom is used to intensify both sweet and savory flavors. Cardamom itself has a light lemony flavor, with an aroma that is rugged, but gentle, biting and fruity. Cardamom can be pretty much used in everything.
Cinnamon – Cinnamon is the oldest known spice. There are a variety of cinnamon types, and each has a slightly different flavor as well as a different oil content that determines its intensity. Cinnamon is used in baking and can also be found in savory dishes.
Cloves – Cloves are probably the only spice that can be used by stabbing it into the food you're cooking and just letting it sit. This popular way to flavor a holiday roasts is truly unique and also provides an aesthetic appeal. Ground cloves are used in spice blends such as Pumpkin Pie Spice, and Garam Masala.
Coriander – Coriander is popular in Indian, Middle eastern and Mexican dishes. It provides a warm earthiness to dishes along with citrusy undertones. When mixed with garlic it can create an infusion of flavors that elevate the dish so much.
Cumin – Cumin has a very distinct earthy, nutty and spicy flavor with a warm aroma with hints of lemon. It is an ingredient in many spice blends and is used in bean, couscous, curry, rice and vegetable dishes. It is known in th emiddle east to reduce bloatation and is added to hummus, falafel and lentil soups.
Garlic – Vampires beware, Garlic oh garlic my favorite spice it can be added to any dish as a substitute for salt and can add an intertesting tanginess to the mouth. It tastes wonderful in combination with most spices and herbs.
Ginger – Ginger has a fierce and peppery flavor with a lemony undertones. Ginger can be used fresh and as a spice. It can be added to chinese dishes and noodles or to a dish that needs that back of the throat kick. Ginger is also extremely popular in desserts like gingerbread and pumpkin pie spice.
Mustard – Mustard seeds come in a variety of colors including yellow. The darker the mustard seed, the more intense the flavor is when ground. Mustard powder can be used in chicken and beef marination for an edgy taste.
Nutmeg – Nutmeg works well with hearty dishes such as lamb and mutton recipes, tomato sauces and vegetable stews. Nutmeg is always a popular flavor in baking and cold weather beverages. Moreover, most rice dishes such as biryani, majboos and ouzi will contain nutmeg.
Onion – Onion powder just like garlic powder can be used as a substitute for salt. It can be added along side garlic and coriander powder, to any kind of fish or chicken dish.
Paprika – Paprika has complex flavor undertones including a smoky flavor from smoked paprika and a slightly sweet, earthy flavor from domestic paprika.
Porcini Powder – Porcini Powder can be used to add depth to a dish with an even flavor distribution, and without the texture of whole mushrooms. It is made from dehydrated mushrooms and so it is known to be more flavorful than fresh mushrooms as all the flavors are trapped in the dehydration process.
Saffron – Saffron is the most expensive spice in the world. The production of saffron is extremely labor intensive, as saffron is the pistil of a flower that must be picked by hand. Saffron is used in a variety of applications including being a seasoning, fragrance, dye and medicine.
Sumac – Sumac has an astringent, tart but fruity taste and a very faint aroma. Sumac is extremely popular in Middle Eastern dishes where you can find it in salads, meat and fish dishes and rice.
Turmeric – Turmeric is a main ingredient in masalas, and curry powders and pastes. Turmeric can also be used as a natural coloring for foods or even clothing, as the powder's intense color will stain cooking ingredients, your clothes and even your hands.
Basil – Basil doesn't need an introduction. It is known to be used in pesto sauce and can be added to literally anything. The flavors it provides any dish is incredible and lets not forget the smell.
Bay Leaves – Bay leaves have a much more pleasant flavor when dried. Bay leaves are used in their whole form in soups and stews and are removed before serving.
Cilantro Leaves – Cilantro is a key ingredient in authentic Mexican, Caribbean and Asian dishes. Cilantro can be used in soups, pasta dishes, rice and poultry dishes.
Curry Leaves – Curry leaves are used in curry, fish, lamb, lentil and vegetable dishes.Whilst alot of people would prefer to use curry leaves over curry powder, I find curry powder to deliver a more intensified taste.
Kaffir Lime – Kaffir lime leaves are the leaves of a bitter lime tree in which the limes are only used for their zest and not their juice. Kaffir lime leaves are used in the popular Thai dish tom yum and they work well with chicken and snails.
Mint – Mint has a refreshing and mellow pure flavor that is popular in Greek, Middle Eastern and Turkish cuisines. Peppermint on the other hand has a more intense flavor and provides that 'cold' sensation on your tongue. It is popular in baking.
Oregano – Oregano is commonly associated with Italy and pizza. It has an undertone of dry mint along side sry parsley and I love to add it on salads with a bit of rosemery.
Parsley – Parsley has a vegetable aroma and flavor that is prominent in Middle Eastern recipes for hummus, baba ganoush and tabbouleh. Parsley also works well in grain-based dishes, with fish and in pastas and soups.
Rosemary – Rosemary has a very distinct, strong flavor that is minty, cooling and somewhat balsamic. Rosemary works well with meats. It also works well with dairy based foods such as cream cheese, butters and cream sauces.
Thyme – Thyme is used to give flavor to sauces, vinegars, soups and stews. It is known for its lemon based taste and can create an amazing flavor when mixed with rosemery.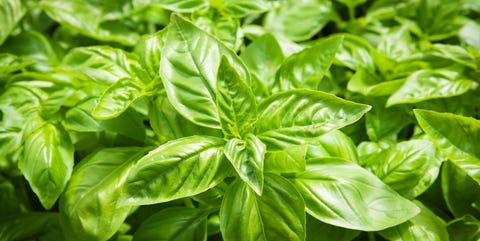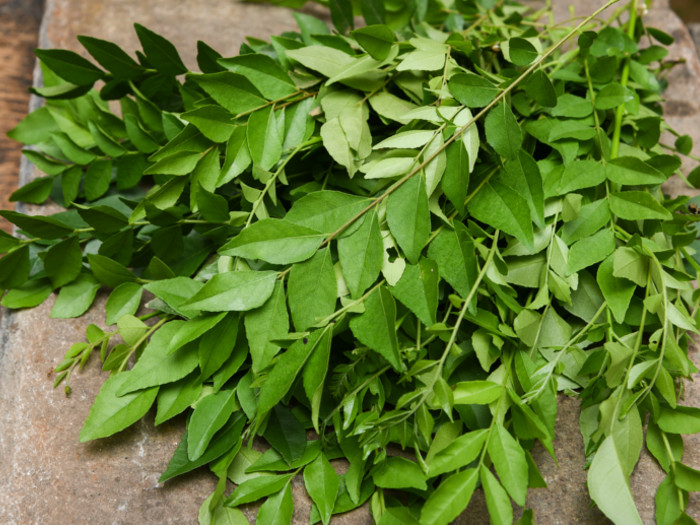 ---
While the spices and herbs mentioned above aren't all of what exists in the world, I tried to highlight the essential spices that should exist in every kitchen and that surley will create a new depth in every dish you make. Hope you enjoyed this little guide!
Until next time, crave the dish…
Disclaimer: All pictures are added from the internet, All Rights Reserved to the rightful owners