I decided to write this blog post as a sort of themed post dedicated to all my muslim friends, who asked for creative yet simple soup recipes for this month.
This time of the year all muslims tend to fast from sunrise to sunset. They abstain from food and drinks for a period of time, this can lead to dehydration which is why soup is the main/ traditional dish to be serve during Iftar. Starting with soup at Iftar will replenish the fluids lost in your body whilst fasting. It also prepares your digestive system for the rest of the meal.
If you don't fast, this post should be your go to, if you are ill or feeling like making a hot bowl of soup and watching netflix, you can't say no to that I literally don't want to do anything but that.
---
Here are 5 Soups you must try:
Tomato Soup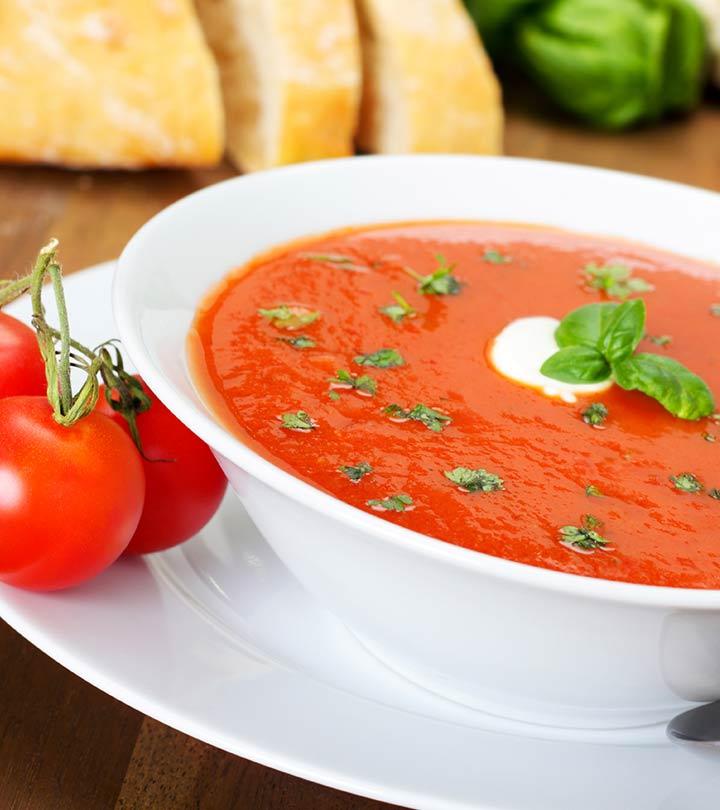 oh god! When you have this soup it is like having carbs after being on keto (Many people think their body will reject it but noo your body will be screaming with happiness, it feels like heaven). No joke this soup is the perfect combination of sourness and creamness. It is light yet not too light, acidic yet not too harsh on the pallete. It is my definition of perfection which is why it is the first one.
Ingredients
• 5 large tomatoes peeles and halved
• 2 clove garlic
• 1 green hot pepper – finley chopped
• 3 tbsp extra virgin olive oil
• 2 tbsp tomato paste
• 2 tsp dry mint
• 2 tsp salt
• 2 tsp paprika
• 1 cup cream
• 2 cups water
Directions
1. In a bowl add the spices, olive oil, hot green pepper and garilc . Mix them well together and add them on the tomato halves.
2. Bake the tomatoes in the oven for 30 min (or tell they are soft).
3. Remove the tomatoes from the oven and let them cool for 5 minutes then pop them into a blender or food processor until they are fully processed and the texture is liquidy. You may need to add 1/2 a glass of water to ensure you get the right consistency.
4. In a pot, heat the one cup of cream with the tomato paste once the cream starts to boil add the blended tomatoes gradually. Leave to simmer together for 5 min then heat before serving.
Suggestions for serving: sprinkle some crumbly goat cheese, or croutons with olive oil, a squeeze of lemon or black pepper and thyme.
---
Lentil soup
Honestly, this one is a given I don't think any middle eastern home will not make this for Ramadan. Even though I love being creative with my recipes this one needs to be kept traditional. Lentil soup is a whole meal it covers all the nutrients you need and is one of the best soups to have ever existed. Best part though, about this soup, is the fact it can be stored so you can make a huge batch at the beginning of the week and eat from it for up two weeks.
Ingredients
1 cup red/orange lentil
1 cup onion, finely chopped
1 carrot roughly chopped
2 potatoes roughly chopped
2 cubes vegetable stock
Salt to taste
1 table spoon cumin
1/2 lemon, squeezed
Parsley for garnish
Directions
In a pot over medium heat, sauté the chopped onions with olive oil until lightly browned. Add lentils and stir with onions for a minute or two (roasting lentils before cooking gives them extra flavor).
Add carrots, potatoes, vegetable stock and 6 cups of water.
Cover the pot and leave it under low-medium heat for about an hour or until lentils are very tender. Now after having them cooked, add cumin, turmeric, salt to taste, and juice of half a lemon.
Blend the whole mixture using an electric blender to make a coherent and creamier soup. Garnish with parsley , yogurt or fried pita bread and serve hot.
---
Seafood Soup
This soup is specifically designed for all the seafood lover that want to have a special soup full of goodies. For my seafood recipe, I used calamari, shrimps, codfish and peeled oysters, feel free to use whichever type of seafood you like (alternatives can be like mussels, clams or scallops). Since I have already writen the recipe for this soup please follow the link to check it out – https://raneemscravings.com/2018/01/21/seafood-soup/
Broccoli Soup
I understand that not everyone is a fan of broccoli nonetheless, this soup will change your mind. It is a simple soup that doesn't require much cooking time.
Ingredients
1 tablespoon extra-virgin olive oil
1 medium onion, chopped
2 cloves garlic, chopped
8 cups chopped broccoli (stems and florets)
2 cups water
4 cups chicken broth, or vegetable broth
½ cup heavy cream
½ teaspoon salt
Freshly ground pepper to taste
Directions
Heat olive oil in a large saucepan, and saute onion and garlic until tender. Mix in broccoli, and chicken broth. Bring to a boil, reduce heat, and simmer 15 minutes, until vegetables are tender.
With a hand mixer or in a blender, puree the mixture until smooth. Add 1/2 cup of heavy creamand let it simmer for 5 min.
Beetroot Soup – Cold
Now if you are like me living in Qatar you know that soups at this time of the year are a livng hell with the temperature being a minimum of 40*c you really don't want to have a hot soup everyday. Which is why I decided I would add a recipe for a cold soup.I know what are you thinking… Raneem what the hell? soups are suppose to be heart warming and comforting, not cold! Yes but this specific soup was a delicious soup I had when I was in Italy it is unconventinal yet hits all the right spots. In fact I think it is my favourite along side the tomato soup!
Ingredients
2-3 medium sized fresh beets
5 cups of cold water
4 cups chicken or vegetable stock
1 tbsp sugar
1 cup of buttermilk
1/2 cup of full-fat yogurt
1 tbsp lemon juice
Sea salt and black pepper
Directions
Wash and peel the beetroots. In a pot add the beetroot, sugar and water . Bring to the boil slowly, then turn down the heat and very gently simmer for 20 minutes.
Once the beetroot has softened, pour in the chicken or vegetable stock, stir well and leave to cool until completely cold.
Blend the soup at this stage with a hand blender.
Add the buttermilk and yoghurt and stir. Then add lemon juice. Season with sea salt and a little black pepper. You may add some finely chopped tomatoes on top and some greek feta cheese. Serve cold with a grilled cheese sandwich you can thank me later!
---
Hope you guys enjoyed this and looking forward to hearing your feedback aboout the recipes
Disclaimer: Not all the pictures above are taken by me. All Rights Reserved to original owners
Until next time, crave the dish…